About Us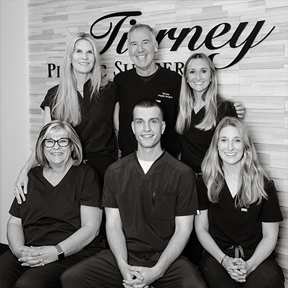 Tierney Plastic Surgery, based in Nashville, TN, is a full-service plastic surgery practice serving patients from throughout the state. Board-certified plastic surgeon Dr. Brian P. Tierney has earned a reputation as one of the foremost plastic surgeons in the area through his commitment to superior care regardless of the extent of the procedure. With a complete array of medical spa services administered by trained aestheticians, Dr. Tierney and his staff care for the full range of cosmetic needs of their patients with warmth and discretion.
Explore Our Practice
Would you like to find out what Dr. Tierney and his experienced staff can do for you? Request a consultation online, or call our office at (615) 320-8585.
Our Mission
We strive to provide each patient with safe, individualized care that respects his or her unique needs and goals. We believe that fostering honest, open communication between doctor and patient leads to beautiful, natural-looking results that can greatly improve each patient's quality of life. Dr. Tierney emphasizes honesty and transparency in his treatment recommendations to facilitate trust and integrity between himself, his patients, and his staff.
Back to Top