BOTOX® Cosmetic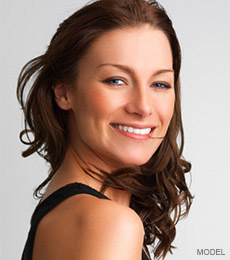 It's probably no surprise that the most popular non-surgical cosmetic procedure in the country is BOTOX injections. In Nashville, TN, Dr. Brian Tierney offers BOTOX Cosmetic injections, and performs them himself for superior safety and beautiful, predictable, results. Whether you're a newcomer to BOTOX or simply in search of a new practitioner, come see what makes Tierney Plastic Surgery one of the area's favorites for aesthetic enhancement.
Would you like to find out what Dr. Tierney and BOTOX can do for you? Request a consultation online, or call our office at (615) 320-8585.
Dr. Tierney performs BOTOX Cosmetic injections himself for superior safety and beautiful, predictable, results.
What Is BOTOX?
BOTOX Cosmetic is an injectable treatment that uses a purified form of the botulinum toxin to temporarily relax the facial muscles that cause wrinkles. Approved by the FDA for cosmetic use in 2002, BOTOX is FDA approved to treat crow's feet and glabellar lines, which are vertical frown lines between the eyebrows. When administered by a qualified medical professional such as Dr. Tierney, BOTOX can help you to look more youthful and refreshed in a very subtle, natural way.
Your BOTOX Treatment
Dr. Tierney's patients enjoy comfortable, brief treatments that have them back to their regular activities in less than an hour. During a treatment, Dr. Tierney carefully determines the injection sites to ensure you get the look you want. Each injection lasts only seconds, and uses a very tiny needle for enhanced comfort. Once Dr. Tierney has completed the injections, he gives each patient a cold compress to minimize swelling.
Many of Dr. Tierney's patients come in for BOTOX alone, but others combine their treatment with dermal fillers or other facial rejuvenation procedures, such as ThermiRF™, for a more complete makeover. During your consultation, Dr. Tierney will talk to you about your unique aesthetic goals, and work with you to develop a treatment plan that achieves them.
Real Patient Photos
See the beautiful results Dr. Tierney can create for you with our gallery of real patient before-and-after photos.
View Photo Gallery
BOTOX Recovery & Results
Following treatment, patients are able to resume most of their normal activities immediately. Many people get BOTOX on their lunch break. For the remainder of the day, however, Dr. Tierney advises against any activities that require bending or stooping. He also recommends that patients avoid rubbing or manipulating the affected areas for at least several hours following a treatment. Some patients report tenderness, swelling, redness, or itching near the injection site, but these side effects are generally mild and short-lived.
The visible results of BOTOX Cosmetic typically begin to appear between 3 and 5 days after a treatment, with final results becoming apparent by 2 weeks. Results can last for up to 4 months, and their longevity is highly dependent on each patient's unique anatomy and physical characteristics.
Back to Top