Body Lift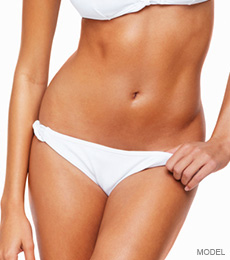 Losing a large amount of weight is a wonderful accomplishment that often comes after months or even years of hard work and discipline. For many people, the transformation is not complete until residual, sagging skin is removed through a procedure called belt lipectomy or body lift. In Nashville, TN, Dr. Brian P. Tierney's body lift patients come to him for his extensive experience and commitment to superior, comprehensive patient care. They trust him to bring out the beautiful new bodies for which they've worked hard.
Would you like to find out what Dr. Tierney and body lift surgery can do for you? Request a consultation online, or call our office at (615) 320-8585.
Patients trust Dr. Tierney to bring out the beautiful new bodies for which they've worked hard.
What Is a Body Lift?
A body lift is a surgical procedure that removes loose skin and localized fat deposits from the lower body. Although body lift surgery is most often performed on people who have lost a lot of weight in a short amount of time, such as bariatric surgery patients, the procedure is also performed on those who have excessive loose skin as the result of aging or other factors. A body lift may be right for you if:
Aging or weight loss has left you with loose, hanging skin around your middle and lower body
Your mobility, comfort, or self-esteem are affected by the presence of excess skin
Although a body lift may use liposuction to remove small, residual fat deposits, fat loss is not the primary objective of a body lift. A body lift focuses on the lower body, including the thighs, abdomen, hips, and buttocks. If you are also concerned by sagging in your upper body, a breast lift may be appropriate.
Your Body Lift
A body lift is an extensive procedure which improves the appearance of most of the lower body. Although its results can be stunning, it's important to have adequate time to devote to recuperating, as well as a strong support system at home to help you.
A body lift requires a circumferential incision that goes all the way around the waist. Once it heals, the resulting scar is generally well-hidden by clothing and most swimwear. Once he makes the incision, Dr. Tierney removes excess fat and skin, repositioning and tightening the remaining tissues where necessary. Working from back to front, he addresses the buttocks, abdomen, and thighs. Finally, he closes the incisions with sutures.
Real Patient Photos
See the beautiful results Dr. Tierney can create for you with our gallery of real patient before-and-after photos.
View Photo Gallery
Body Lift Recovery & Results
Following your body lift, your incisions are bandaged and you'll likely wear compression garments to help minimize swelling. During the first few days, your physical activity is heavily restricted, although it's important to take short breaks to move around at least once every few hours. Temporary surgical drains, which are necessary to curb the accumulation of fluid, are in place. Prior to your surgery, Dr. Tierney teaches you how to care for these drains.
Soreness and discomfort are manageable with prescribed medication and begin to subside after about a week. Many body lift patients return to work after 2 or 3 weeks, although those who work physically demanding jobs require more time off. During the recuperation period, it's important not to bend or lift anything heavy. It's helpful to have a supportive friend or family member who is willing to lend a hand with chores, errands, and childcare during this time.
Because a body lift removes skin, the results can last for many years. To maintain your beautiful new look, it's important to maintain a steady weight. Significant gains or losses can alter your results and may require revisionary surgery. Although your skin and tissues will continue to age at a normal rate, the "lifted" effect of your surgery is likely permanent, and you can enjoy the results of your hard work for many years.
Back to Top